9 KPIs to measure year-over-year performance
As a small business owner, thinking about the right metrics for tracking the health of your company can be overwhelming. What should you focus on? Financials? Customer satisfaction? Website traffic? Online sales? It's a lot to think about.
And once you've figured out what metrics you want to measure, then the question becomes: How do you track this information?
It really all boils down to the industry you're in, the goals you've set and how far along you are in your business journey. In this article, we'll cover Key Performance Indicator (KPI) basics, how to determine your KPIs, the nine best KPIs for measuring year-over-year performance and how to track them.
Breaking down KPIs
KPIs are indicators used to measure the success of a business based on goals and objectives related to finances, products and services, clients, and many other possible data points. As you may have guessed, there's no one-size-fits-all solution when tracking KPIs. Businesses decide what data is most important for them to track...and guess what? It's not always financial.
KPIs provide insight into the details that matter to your business. And when they're consistently tracked, they'll help analyze past performance to help you forecast the future. In addition to gaining insights and predicting future performance, KPIs promote employee engagement, connect purpose and culture, and keep everyone accountable.
Determining your KPIs
When it comes to deciding the metrics to measure for your business, you must keep one thing in mind: Data must be actionable. If your metrics aren't actionable, you won't be able to make strategic and well-informed decisions on future goals and objectives. Here are four tips to help you define your KPIs.
Be SMART. Choose Specific, Measurable, Attainable, Relevant and Time-based goals that align with your business objectives.

Share with staff. Make sure all employees are aware of the KPIs you're tracking so everyone is aligned with the same goals and objectives and knows how they're being measured.

Consistently review and adjust. Set time-based goals to review regularly (i.e., monthly, quarterly, annually), and plan to adjust goals based on results.

Invest in a tool to track KPIs. Instead of tracking data in multiple spreadsheets, consider investing in a tool that seamlessly syncs with applications you already use so you have one location for easy access to insights.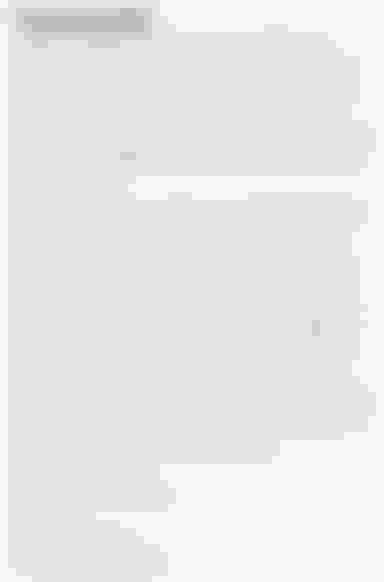 9 best KPIs for small businesses
While there are several KPIs a business can track, focus on the ones that will benefit you the most.
1. Net profit
An easy place to start is tracking your net profit over time. This metric allows you to see how profitable your business is year to year.
Net profit = revenue – expenses
2. Operating cash flow
Calculating the operating cash flow gives you a sense of how much cash you can spend in the immediate future.
Operating cash flow = net income + non-cash expenses – increase in working capital
3. Customer acquisition cost
Use the customer acquisition cost to see how much your business spends on acquiring new customers.
Customer acquisition cost = (cost of sales + cost of marketing) ÷ new customers acquired
4. Inventory turnover
Measure the number of units sold or used in a specific period of time. (Hint: High turnover is good.)
Inventory turnover = cost of sold inventory ÷ value of remaining inventory
5. Customer satisfaction rates (CSAT)
Understand how satisfied your customers are with their experience with your business.
CSAT = (total number of satisfied responses* ÷ total number of responses) x 100
6. Website traffic
Website traffic can be measured month over month and year over year to track an increase or decrease in website visitors.
Website traffic = (number of sessions from current year – number of sessions from previous year) ÷ number of sessions from previous year x 100
7. Revenue growth rate
This metric is critical for any business to determine the increase (or decrease) in revenue. It's best used for month over month and can show patterns during the same month every year.
Revenue growth rate = (revenue month B – revenue month A) ÷ revenue month A x 100
8. Accounts receivable days
Determine how long (on average) it takes customers to pay for products and services to help estimate future cash flow.
Accounts receivable days = (accounts receivable ÷ total revenue) x 365
9. Revenue by product
Use this metric to figure out the percentage of revenue for the products or services you provide.
Revenue by product = (product revenue ÷ total revenue) x 100
Outside of this list, there are many KPIs you can track, but remember to start small and add to your metrics slowly. We'd recommend starting with revenue metrics. And keep in mind, you don't need to track everything. Figure out what's most important to your business and select metrics that make the most sense for your business.
Just remember to be SMART, choose what works best for your business, be consistent and make adjustments as needed throughout the year.
Back to issue